Fireside Roast | Overstock
$18.00
Please note: This item is an overstock item. This means the price is reduced and that the coffee has been roasted within the last 2 months. While it may not be freshly roasted to order, it has been carefully kept in a temperature-controlled area to ensure freshness and quality. Overstock items are shipped from our office to you and will be fulfilled in 1-2 business days or sooner. 
------
Name: Fireside Roast
Origin: Single Origin | Ethiopia
Type: Ground or Whole Bean
Process: Swiss Water Processed Decaf 
Size: 16 oz.

Warm feet, warm drink, warm soul. Embrace the ambiance and nostalgia of being by a warm, inviting fire. Close your eyes as you listen to the snap and low buzz of flames licking wood. Savor the moment with coffee flavors that mesmerize and dance on your tongue. With Ethiopian origins, the Fireside Roast features bright, lively flavors, and natural sweetness, with fruity & citrus undertones. Sip slowly and enjoy the bright flavor by firelight. 
Bright in its finish and lively in flavor, this fan-favorite decaf is balanced with natural fruity sweetness and citrus undertones. Thanks to our Swiss Water decaffeination process, you can expect full flavor, with no chemical aftertaste. 
Give your tongue a little life with a bright, flavorful cup of Fireside Roast. Think campfires, guitars, singing, and a smooth, inviting cup of coffee that adds just the right touch to a perfect evening vibe.

Tasting Notes: Vibrant, Citrus, Fruity
Naturally Processed
The cleanest tasting decaf you've ever experienced. No chemicals, ever.
Roasted to Order
Small-batch roasted here in the U.S.A. by roasting experts.
Low Acid
Your doctor (and gut) will thank you for reducing caffeine and acidic coffee.
Premium Flavor
Coffee that tastes so good you won't even remember its decaf.
Customer Reviews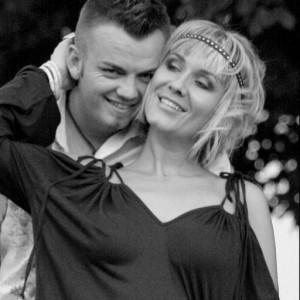 JN
11/13/2021
Jo N.

United States
Perfect
A lovely cozy flavor!