Mindful Morning
$22.95
100% Naturally Processed Decaf Coffee
Clean, great-tasting decaf coffee you can enjoy all day. 
Coffee without compromise. Enjoy decaf coffee morning, noon, and night without fear of anxiety, jitters, or insomnia
Coffee and your speed. Caffeine isn't for everyone. Take your daily ritual slower, ease into your day, and let your natural energy come through. 
Your health matters. Clean, 100% chemical-free decaf ensures you're safe from harmful chemicals. Each batch is quality tested to be 95-99% caffeine free so you can trust you'll feel great after each cup. 
 ⎯ ⎯ ⎯ ⎯ ⎯ ⎯ ⎯ ⎯ ⎯ ⎯ ⎯ ⎯ ⎯ ⎯
Name: Mindful Morning
Origin: Blend
Type: Ground or Whole Bean
Roast: Dark
Process: Swiss Water Processed Decaf 
Size: 16 oz.

Tasting Notes: Smokey, Rich, Aromatic
The day starts with or without us, whether we like it or not. Open eyes and a present mind capture the most from each waking hour, giving life a special richness through all experiences.

Rubbing your groggy eyes, the final moments of lucidity dissipate before reflection begins. Mindful Morning, a dark, bold roast made from a combination of high-quality beans, awakens your senses and brings focus after each sip, moment by moment.

This blend intensifies and highlights the individual richness of each bean, revealing itself through deep, smokey, and robust flavors. It's a beautifully complex blend that starts your morning right and allows you to ease mindfully into your day. Enjoy these moments of silence and reflection over a warm cup and take on the day ahead with the same bold approach.
The combination intensifies and highlights the individual greatness of each coffee origin present in this blend. Beautifully complex, Mindful Morning is bold, deep, smokey, and delicious on the tongue. Perfect for sipping that first shot of espresso while the Sun comes up and you plan your day. With 95-99% of the caffeine removed, this blend wakes you up, just without the caffeine. Its flavor and bold nature bring breakfast to your taste buds and stimulates the mind to help with reflection and mindfulness any time you take a sip.

Processed with the Swiss Water Process reassures you that there will be absolutely no chemical aftertaste and that you're experiencing the most full and natural taste of the beans.  
The darkest roast we have, Mindful Morning is deep and delicious. It's the right start to your day to open up creative spaces in your mind while you decipher all of the flavors of this blend. It's got a rich body, smokey and warm undertones, and a lovely aromatic finish.
Naturally Processed
The cleanest tasting decaf you've ever experienced. No chemicals, ever.
Roasted to Order
Small-batch roasted here in the U.S.A. by roasting experts.
Low Acid
Your doctor (and gut) will thank you for reducing caffeine and acidic coffee.
Premium Flavor
Coffee that tastes so good you won't even remember its decaf.
Customer Reviews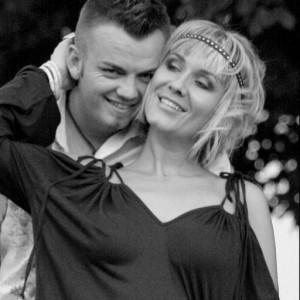 JN
10/23/2021
Jo N.

United States
Sweet perfection
Excellent balance of bold and smooth. My morning ritual, but without the shakes and racing mind. Win win.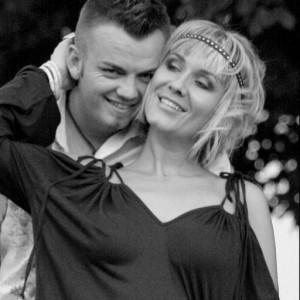 JN
10/08/2021
Jo N.

United States
Bold and smooth
Love this blend . It's perfectly balanced. Bold and smooth with no acidic sour taste on tongue afterwards.