Evening Bundle
$45.00
Coffee Included: Stargazer + Sunset Roast
Type: Wholebean or Ground
Process: Swiss Water Processed Decaf 
Size: 2 x 16 oz. Bags
The evening invites you in for a quiet moment of solitude amidst the wildness of the day. The perfect evening starts here. This bundle includes one bag of Stargazer and a bag of Sunset Roast. 
When the sun is up it can be hard to find moments of quiet. Days are so full of joy, business, and action but evenings, when sleep is upon the world, all is much, much quieter. Soothe yourself to sleep with a nighttime routine that invites you in. Enjoy the sunset with a warm beverage as you slow down after dinner with the family. Put the kids to sleep and step out in the yard or street with a final toasty cup and look up. Let the stars whisk you away to a universe far beyond while you slowly turn and quietly make your way to your bed where dreams will comfort and excite you for the day ahead. 

Save when you purchase the bundle of items together. 
Naturally Processed
The cleanest tasting decaf you've ever experienced. No chemicals, ever.
Roasted to Order
Small-batch roasted here in the U.S.A. by roasting experts.
Low Acid
Your doctor (and gut) will thank you for reducing caffeine and acidic coffee.
Premium Flavor
Coffee that tastes so good you won't even remember its decaf.
Customer Reviews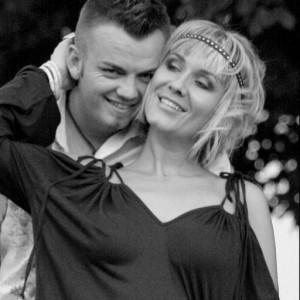 JN
08/03/2021
Jo N.

United States
So fresh
Love the layered taste of stargazer. When it cools I get a whole new buffet of newness for my taste buds. It's yummy hot and cold. I love the fact its whole bean. Definitely worth the time and effort of grinding each time. Delighted in my purchase ☺